Five Things an Association Should Consider to Enhance Halloween
Over the past decade, Halloween has become an increasingly popular holiday. Costumes have become more elaborate, communities are hosting more events centered around the holiday, and more people are decorating their homes with creative decorations. While all of this is in good fun and spirit, the occasion can be stressful for an association. Here are a few items that associations should consider while planning for the holiday:

1.  Safety Concerns
Generally, associations do not have a duty to provide for the safety or security of their members. If the association is hosting events at a clubhouse or a common element, though, the association should ensure that the event complies with relevant fire code provisions (e.g., capacity limitations) and take other necessary safety precautions.
2. Organize an Association Event 
This item comes with some caveats. Associations should check their governing documents prior to spending any association funds collected from assessments on a social event. Unless your Declaration or Bylaws specifically permit spending funds collected from assessments on a social event, you will need to fund such an event from alternative methods, such as private donations or revenue collected outside of assessments. Of course, the best practice is to consult with legal counsel during the planning phase to identify if this is an issue for the association. Your legal counsel may also be able to assist you in amending your governing documents to permit this type of expenditure.   
The event itself need not be a formal gathering, although it could be. In communities where the residents have driveways, it may be an invitation to hand out treats from the trunk of your car where the driveway meets the sidewalk. This trunk-or-treat tradition has gained popularity over the past few years. It helps enhance safety because trick-or-treaters do not need to traverse as much of the property. It encourages more socialization as well. The association can invite residents to decorate their cars/trunks. The association should consider having a contest for the best decoration.
Of course, associations that have access to a common element clubhouse or meeting area could also organize some simple games for children at that location. It does not need to be elaborate, and it will be an opportunity for residents to socialize and get to know one another.
3.  Be Proactive    
As I mentioned before, Halloween has become very popular. This has led to more and more people hosting parties on Halloween. While the Association is not responsible for these parties, it is worthwhile to remind residents through a flyer, email blast, or posting that everyone should take extra care to yield to pedestrians and drive carefully on the evening of trick-or treat. It is also worth mentioning to be respectful of neighbors as it pertains to noise levels at gatherings. While we do not suggest that associations get involved in policing noise complaints (those complaints should be directed to the proper law enforcement agencies), we do think it is worthwhile to remind residents who may be so focused on hosting a memorable party, that they lose sight that their neighbor may not share their enthusiasm.
Also, remind residents that if they are handing out goodies, turn on the exterior lights on their property such as their front porch light or exterior lights. This will put the trick-or-treaters on notice of which houses are participating.
Use this communication to advise parents of safe ways to trick-or-treat such as, always having an adult with children, use reflective material in your costumes, carry flashlights and leave them on, exercise caution when crossing the street, walk on sidewalks and not through lots, be cautious around open flames such as candles, lanterns, or portable fire pits.
4.  Post Signs
Post signs the day before the evening of trick-or-treat making the residents aware of when the event is taking place. Ideally a sign or two in areas that are used to enter the community should suffice. While the holiday is popular, not everyone is thinking about it. A simple reminder may cause your residents to be a little more cautious or even remind them to grab some candy and participate in the fun.   
5.  Take Notes
It is a good idea to jot down ideas and takeaways during and immediately after the holiday. Otherwise, they may be forgotten. Maybe it is the realization that your Association does not have a policy that dictates the period holiday decorations are permitted to be installed and when they are required to be taken down. Maybe it was an idea for an Association event. The days following Halloween are a great time to think about how to make the holiday safer and even more fun the following year. 
As you may be able to see from the above list, these are general best practices for all associations. However, inevitably there is a unique circumstance that will give the association pause. If your association finds itself in need of advice on an issue relating to Halloween or any other holiday, contact our office at 614-228-0207 to speak to one of our attorneys.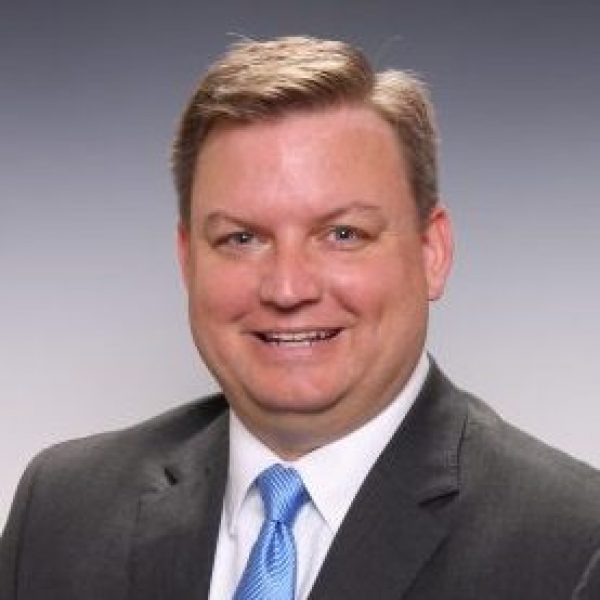 Chris Isbel
Mr. Isbel has been practicing law since 2017 with experience in community association, landlord/tenant, estate, bankruptcy, and real estate law. He has extensive experience acting as general counsel for community associations. Read Chris Isbel's full bio.